A week with Rhiannon
Consultant Rhiannon Davies blogs about a typical week in the life of an Audience Agency agent
Ever wondered what an arts audience development consultant gets up to in a regular week? Our very own Rhiannon Davies documents a typical week for her – read on to find out more…

Monday
My week started gently as while I had a meeting to get to, it was in Coventry at midday, so I had an easy journey from my home in Birmingham.
The session I went to was part of Coventry and Warwickshire's Business Festival and was a really interesting presentation of the findings of various pieces of work that the Coventry 2021 team had undertaken as part of their (successful!) bid. In particular, it was interesting to see the types of and frequency of traveller (though you'll have to ask Coventry themselves if you'd like to know more).

I had evening plans in the city centre, so on arrival back into Brum I headed for my favourite home-from-home café where I holed up for an hour or two with the three c's of consultancy; coffee, (Wi-Fi) connections, and, most importantly, cake!

Tuesday
If Monday was an easy start, Tuesday definitely wasn't…. I headed up to Newcastle which is quite a way from Birmingham and found myself on the 6am train. The knock on effect of this was that I ended up leaving my house at quarter past five. Although it was a bit of a shock to the system to be awake that early, there were definite benefits; the city centre had an eerie feeling of calm, I got the joy of catching the sunrise just north of Sheffield and, perhaps most excitingly, I finally got to see the Angel of the North in daylight.

My destination in Newcastle was the amazing Discovery Museum. I was there to deliver GDPR workshops to a whole host of excellent organisations based in Newcastle and Gateshead so didn't get much chance to look around the museum itself but I did find one of the most gorgeous stained glass windows I've ever seen outside of a church and an old-fashioned fortune teller. My biggest regret of the day is probably the fact I didn't have any 20p pieces with me. Obviously, I'll just have to go back to Newcastle soon!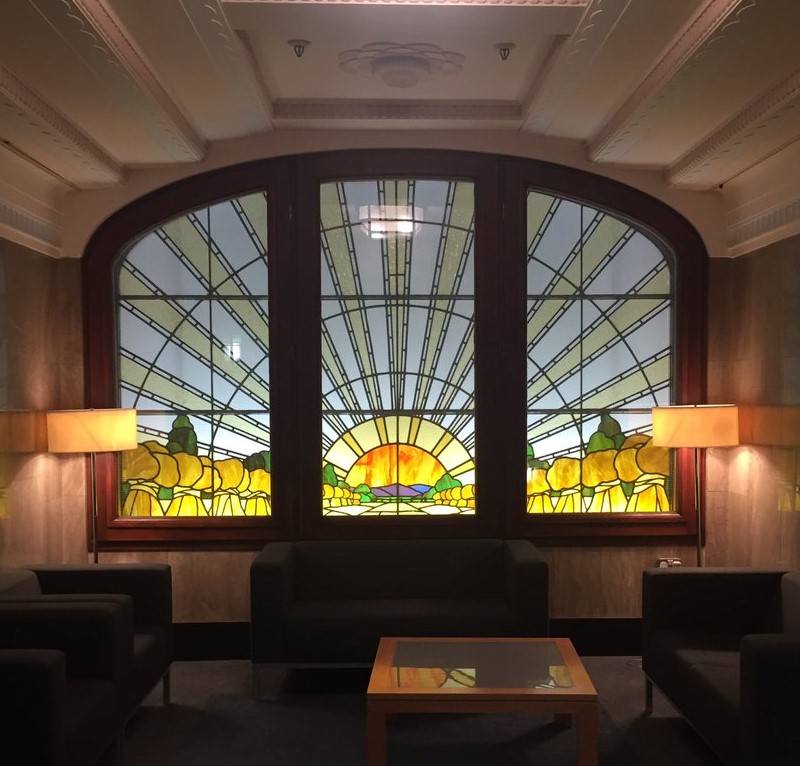 Wednesday
In comparison to Tuesday, I didn't have anywhere near as far to travel to get to work on Wednesday. Although I often work out of my home office, once a week – when possible – I try to go to a co-working space a half hour's walk from my house. It's based in an old printing factory in the Balsall Heath area of Birmingham and has a really lovely vibe.
While, from a work perspective, it was a fairly standard day of emails, phone calls, and report writing, probably the best thing about working at The Transfer (aside from the opportunity to make bad football related jokes that often fall flat…) is the shared lunches. Each day, whoever is using the space brings something with them and then we all sit down together for a potluck lunch. It's possibly my favourite thing about the space as, even though we're all working on totally different things, it's a great opportunity to talk and learn more about each other, as well as really growing the sense of community that the space has.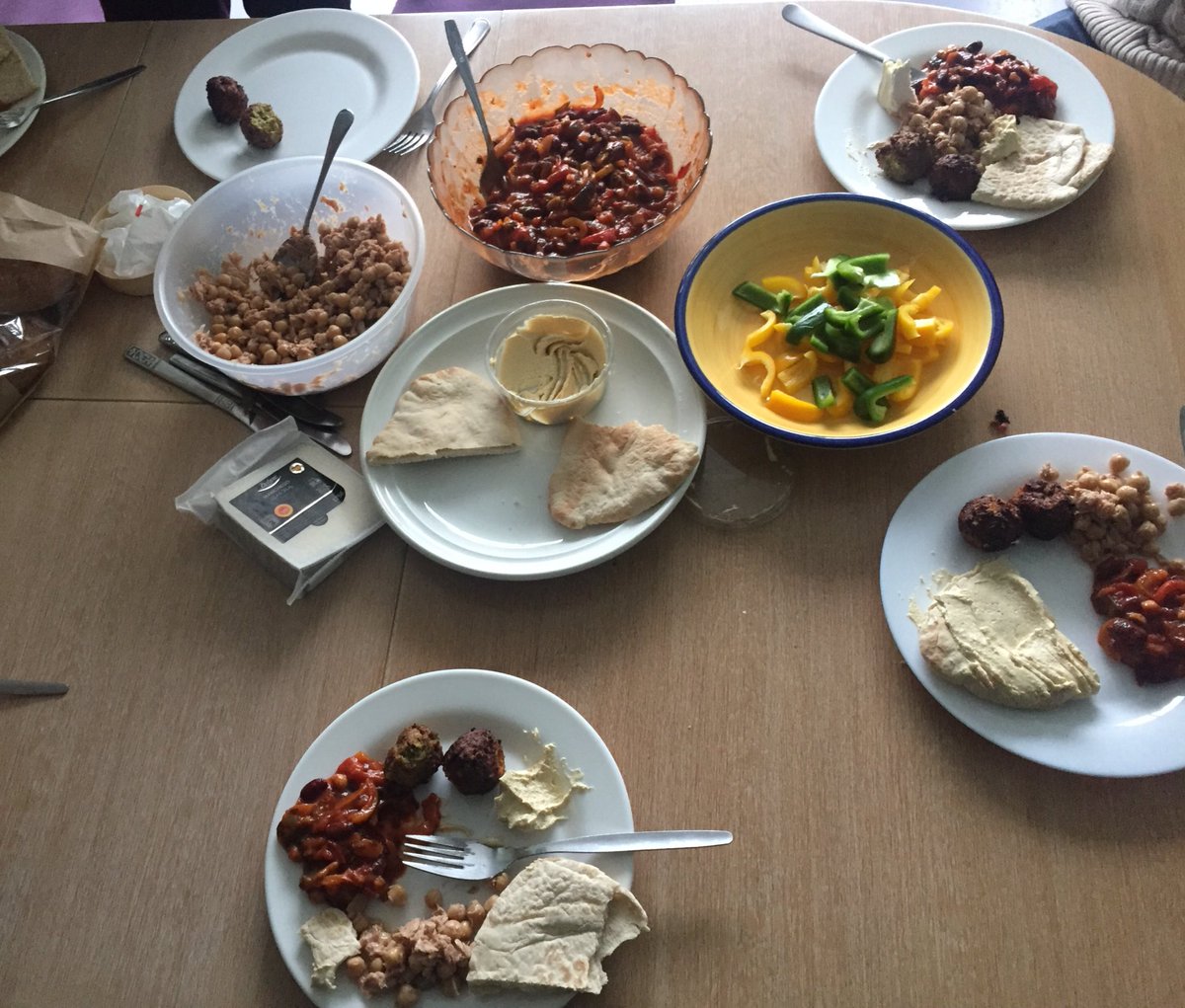 Thursday
Did you know that just outside of High Wycombe is a huge mausoleum that for the last 250 years has acted as a landmark for miles around? I do, because the Dashwood Mausoleum is one of my favourite things about the journey from Birmingham to London, which I made on Thursday as I had a day in our London office.
On getting off the tube system at Liverpool Street I was amazed to discover that it was snowing, which gave the walk down Bishopsgate Street a bit more of a wow factor than usual (although, admittedly, also a bit more of a cold factor!).
My afternoon was spent in our meeting room delivering another GDPR workshop, this time to a collection of the other organisations that also work out of Rich Mix (our London base). I've done quite a few of these workshops over the last few months, and while you'd think all the questions that could have been asked have been asked, there's always a wealth of really interesting conversation in every session (and if you'd like to see this for yourself you can find out more about our GDPR workshops here).
Friday
For someone who's officially a home worker, Friday was the only day during the week that I actually worked from my own home. Pickle, the Office Cat (okay, she's just my cat, but I'd like to think she appreciates the official title) seemed particularly happy about this, and showed this by sitting on my chair every time I got up to make a cup of tea…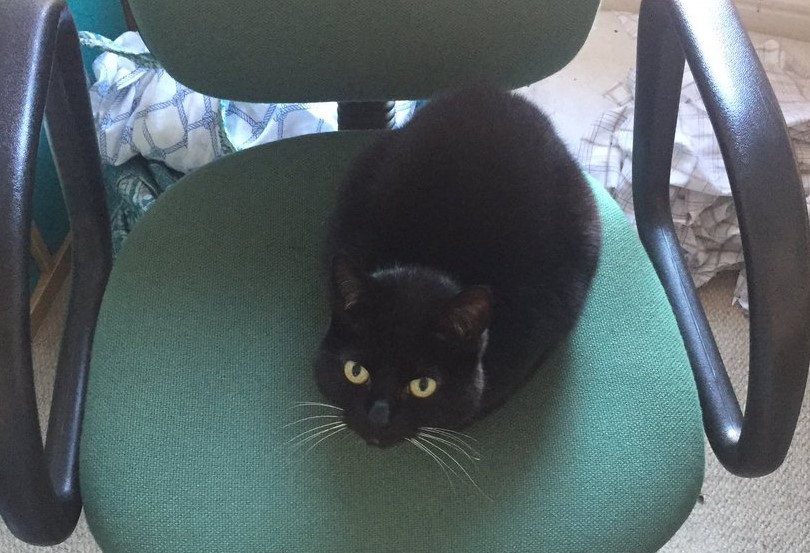 Work wise, much like Wednesday, Friday was mainly focused on doing the admin tasks that I don't have as much time for when I'm out and about. The result of this was that it felt like an especially productive day; definitely the way to end the week.
As well as this, Friday was 1 December. I'm a big Christmas fan, but I also think it has a time and a place. Importantly, that time is December, so I celebrated the end of the working week, and the end of a week of sharing my working days, by putting on my favourite Christmas album of all time; Phil Spector's 'Christmas Gift For You'. If you've never listened to it, I highly recommend you go and do so. You won't be disappointed.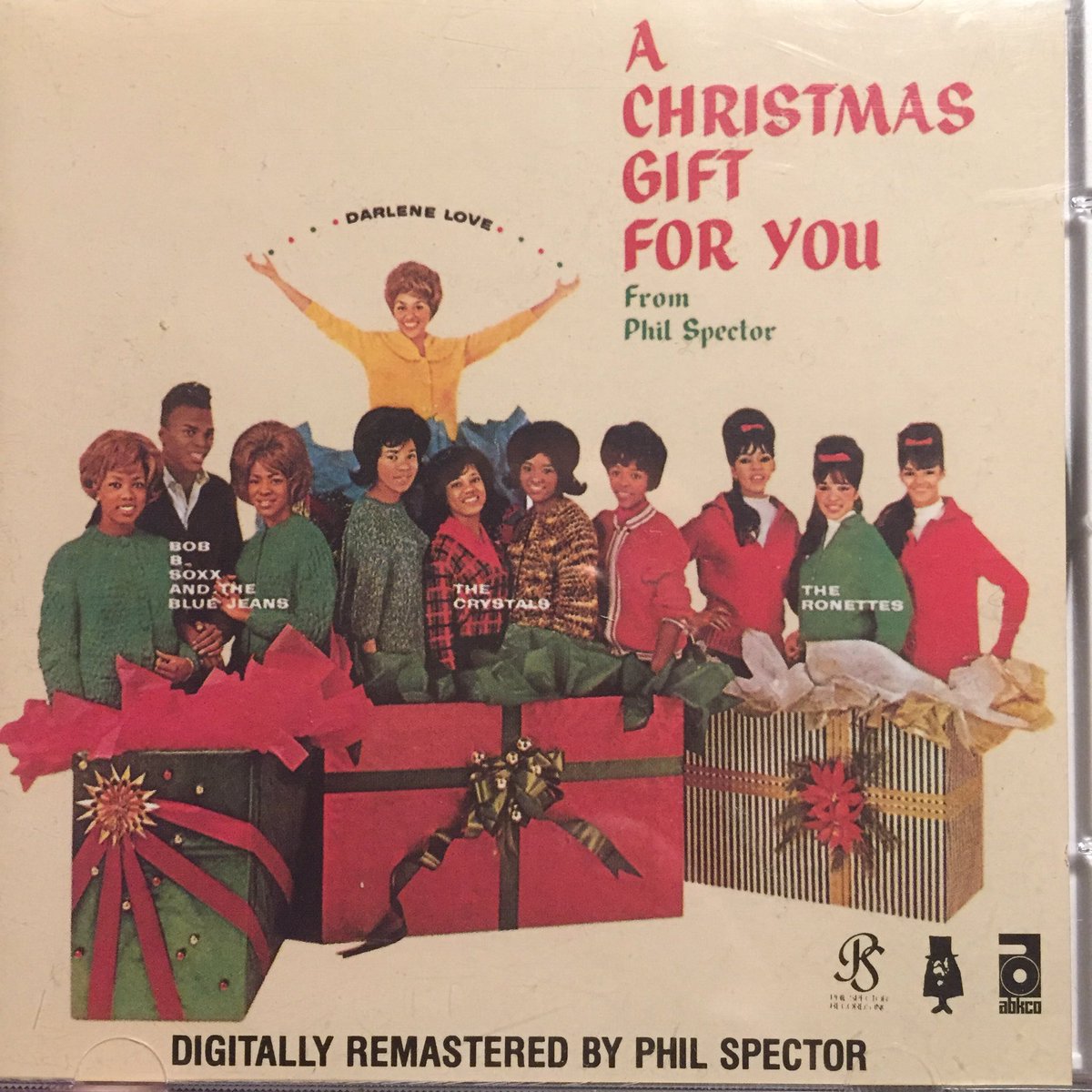 At The Audience Agency Rhiannon works in our bespoke consultancy team. She works with a range of arts, cultural and heritage organisations, providing consultancy and audience development support.
#aweekwithme


Follow Rhiannon on twitter: @rhiannonbrum / @audienceagents