This workshop focuses on CRM systems and how to manage data for the benefit of your relationships, stakeholders and audiences.
Who:
For individuals seeking to understand if a CRM is right their organisation or who want to manage their relationships better.
Overview:
An overview of what a CRM system is and how to be prepared to make the most of it. This is a full-day workshop, led by industry experts.
What you will learn:
Ways to think about users and their needs when it comes to managing relationships. What a CRM does, when it is useful, placing it in the context of your systems and the practicalities of selection and implementation.
You will build confidence in how to use and manage data to support your organisation.  
You will be able to identify how to decide which data should be used to support strategy and planning.  
You will learn how to develop a user persona and basic user journey mapping.  
You will understand how to identify and prioritise key requirements for managing data about people and relationships and start to evaluate which solutions (e.g. Customer Relationship Management – CRM – system or other data tools) may be most appropriate to your needs.  
You will understand how the data tools & systems you use could share data.  
You will be able to begin to identify the capabilities and skills needed to deliver on your data ambitions. 
Takeaways:
A list of your organisation's user groups, basics of user journey mapping, the MoSCoW method and the factors to take into account when considering a CRM and selecting a system.
A high-level model outlining people, organisations and the relationships important to you and the type of data needed to make those relationships more valuable.   
An example user persona and user journey for your organisation.  
A set of prioritised requirements to help you in selecting a CRM or other data solution.  
A high-level view of your data tools and systems.  
An initial set of CRM data fields and labels for a Person-type and Organisation-type.  
An overview of the skills and capabilities needed to take your data plans forward.  
Cost: £160 per person
Offer | Bring a colleague along for half price!
Cost: £240 for two places
Please inquire about group discounts if you would like to purchase multiple tickets for one organisation. For further information about the event and pricing, email louise.kenny@theaudienceagency.org.



Thank you to our co-sponsors at g39 for hosting us.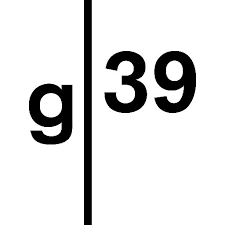 Other dates and locations currently available for Data For... Managing Relationships
This is currently the only confirmed Data For... Managing Relationships workshop.
We are currently piloting the series with a range of different workshop topics within in select locations - see the full list below. Please do get in touch if you are interested in a specific topic but cannot make the advertised session by emailing louise.kenny@theaudienceagency.org.
---
About the Data For... series:
Data For... is a series of diverse, highly practical workshops designed to help a wide range of cultural professionals to make more and better use of evidence and data in their work.
Other workshop titles include:
Data For... Beginners
Data For... Decision Making
Data For... Audience Development
Data For... Digital Marketing
Data For... Evaluation
Data For... Touring
Find out more about the whole series and other workshop topics that are available here.

For further information and queries, please get in touch with Louise Kenny at louise.kenny@theaudienceagency.org.