Extending our warmest congratulations to The Mercury Theatre in Colchester for their much deserved win of UK Theatre's 2019 'Excellence in Inclusivity' award.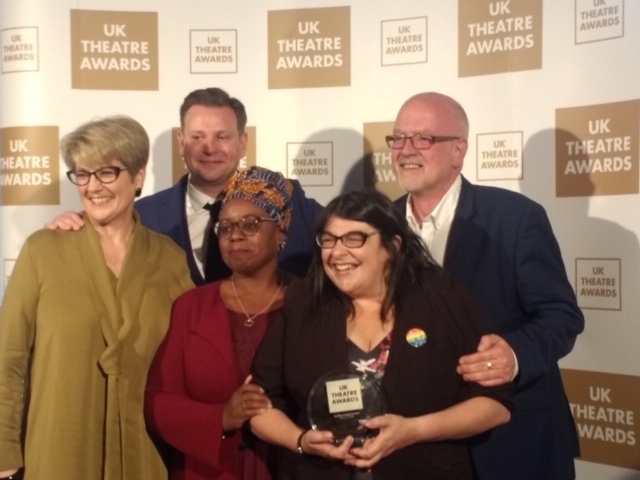 "The Mercury Theatre could not be prouder to have been awarded the Excellence in Inclusivity Award at the UK Theatre Awards this week. This national award is great recognition of all that we've been doing to make our work accessible to as many people as possible both on and off stage - we welcome everyone to watch, play and work with us. Our inclusivity journey continues in our temporary venue Mercury at Abbey Field, through our outreach work in the community and remains a priority for the reopening of our newly refurbished theatre in autumn 2020. We want to ensure the Mercury looks and feels welcoming to all today and for decades to come."
Executive Producer, Tracey Childs
We have learned first hand how thoroughly Mercury Theatre has embraced its drive towards improved inclusivity and how seriously it takes this challenge. The Theatre and The Audience Agency are currently working together, as part of large scale Creative Europe project Adeste+, to develop and implement a user-centred design thinking process that will revolutionise the Mercury's ability to truly build for the full breadth of their audience and continue embracing inclusivity as a cornerstone of their impressive redevelopment project.

Learn more about our work with The Mercury on Adeste+ and the theatre's impressive plans for its and Colchester's culturally inclusive future.