This regularly updated set of reports uses Audience Finder data trends to summarise sales information, including what the sector is missing in terms of income and audiences through lockdown. Check in to the Evidence Hub for more sector-wide reports and updates.
---
Sales Trends Dashboard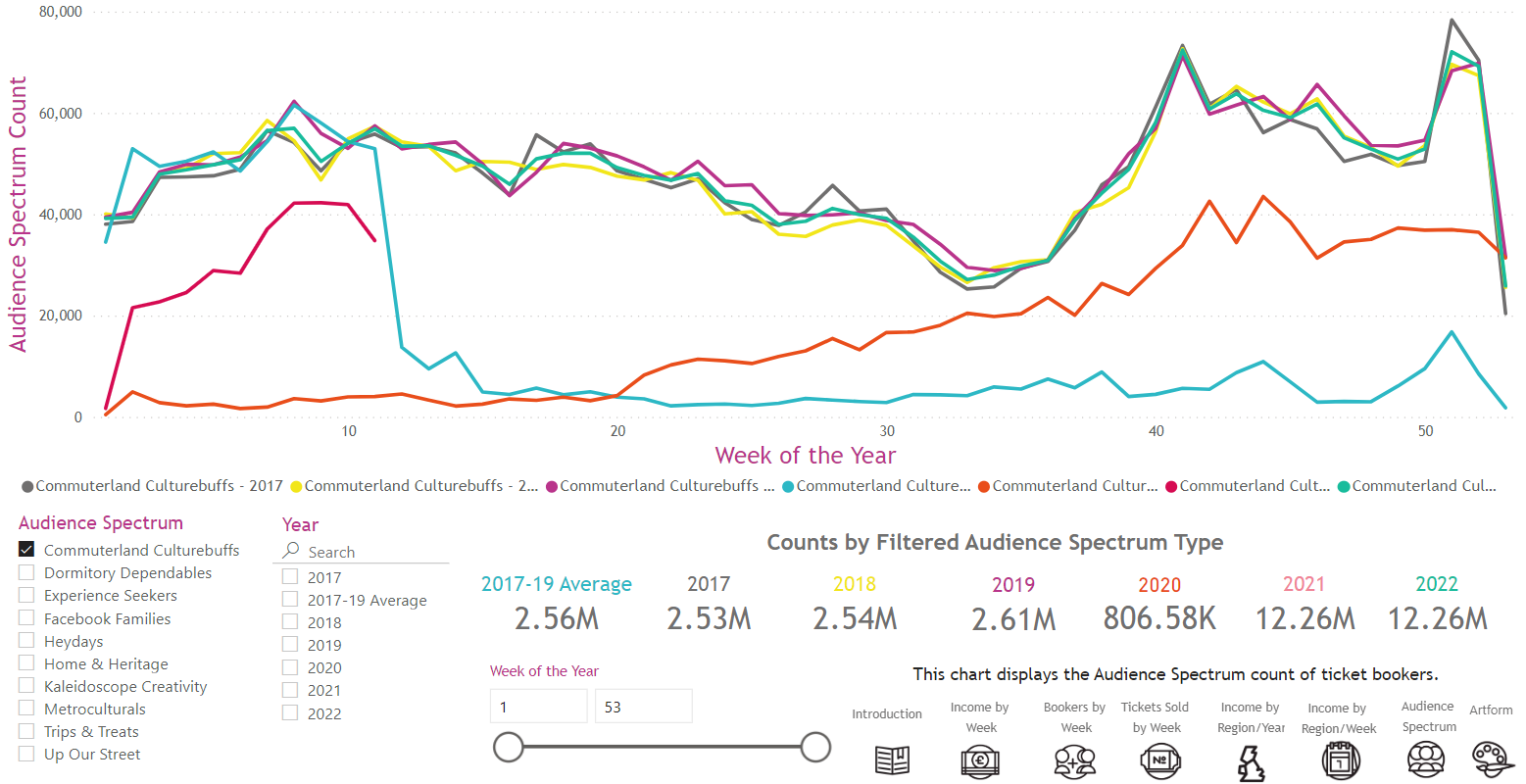 This dashboard shares sales data from Audience Finder in an interactive format that makes it easier to focus on and compare the art forms, audiences and time-periods that you are most interested in.
As well as providing a detailed picture of what previous years looked like for ticketed arts organisations, this dashboard will help shed light on the impact of COVID-19 on the cultural sector and track cultural recovery.
Explore the data interactively
Looking for sales trend in Scotland in particular?
---
Baseline Report
The Baseline Report provides a summary of what ticket sales look like in a typical pre-pandemic theatre year, taken from averages from 2017-2019.
---
Five Years of Sales
This brief summary shows an overview of Audience Finder sales data over the five financial years pre-pandemic (2015/16 to 2019/20).
---