Marketing Manchester, on behalf of a Greater Manchester Cultural Steering Group, successfully applied for Cultural Destinations funding from Arts Council England in 2016 and received funding from April 2017 to develop audiences and increase footfall from international markets.
Project activity included developing tours and excursions, improving digital information and access to booking systems and improving perceptions of Greater Manchester (GM) as a cultural destination through marketing campaigns and Press & PR activity.
The starting point for the project was to commission research to provide some baseline data on what we know about the cultural tourist in Greater Manchester, perceptions of the national and international travel trade and US consumers and a look at international cities that have culture at the heart of their tourism offer.
This document summarises the key findings of all this research and what the findings mean to help us deliver the project ambitions. The work was undertaken by The Audience Agency between July 2017 and January 2018.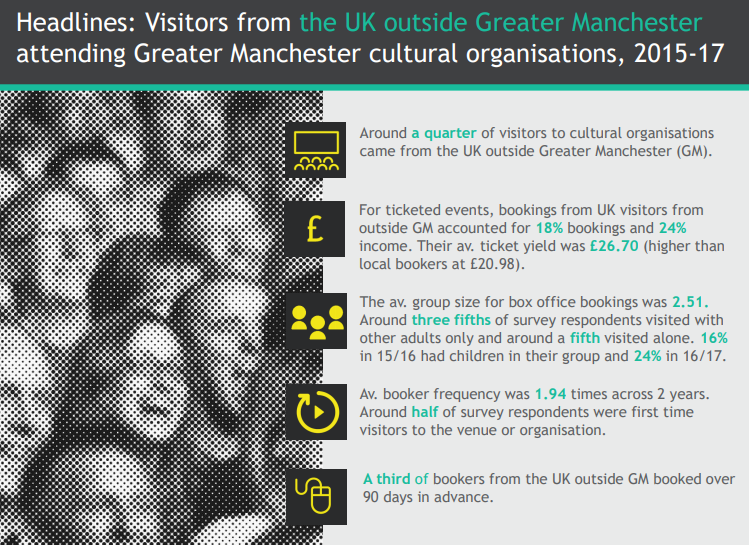 Explore our research about Greater Manchester's cultural tourists
---