Audience Spectrum segments the whole UK population by their attitudes towards culture, and by what they like to see and do. It is the most accurate tool the sector has ever had to help target audiences and include a wider public.

Use the 10 different segment profiles to understand:
WHO lives in your local area,

WHAT your current audiences are like,

and HOW you can build new ones.
Explore the 10 Audience Spectrum segments
---
More about Audience Spectrum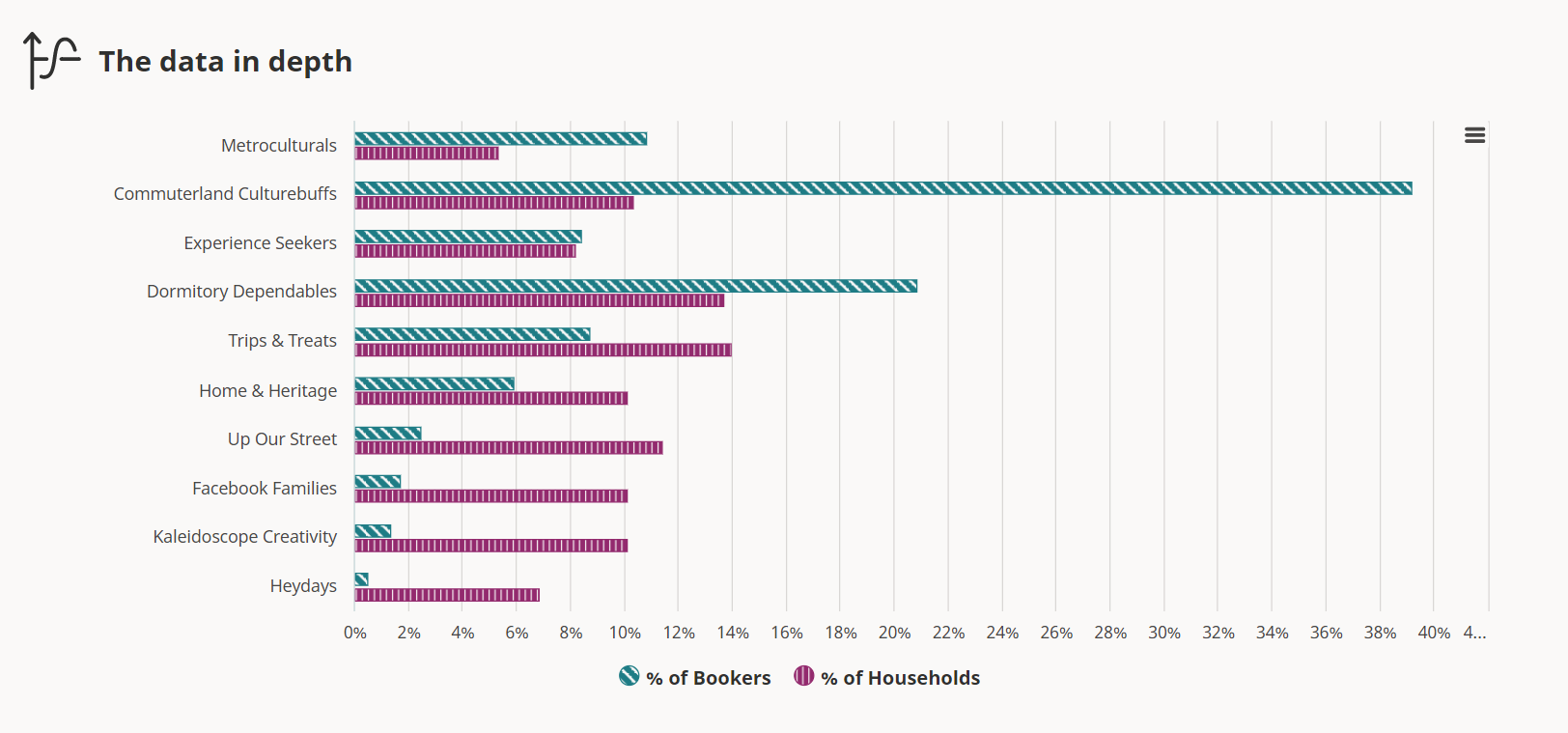 Audience Spectrum profiles the population at household and post-code levels and can be used as a tool for prospecting and data-tagging as well as profiling and mapping. Over 1000 organisations (large, small, ticketed and non-ticketed) are now using it practically and strategically. Register with Audience Finder Answers to discover how your own audiences profile against the Audience Spectrum segments.
Explore the 10 Audience Spectrum segments
---
NEW FEATURES | Updates and Enhancements
From Monday 25th April 2022, the next generation of Audience Spectrum will bring even greater benefits to users by:
Introducing a

new layer of subsegments

enabling greater differentiation of groups, particularly useful in places where there are large dominant segments (e.g.

 

Metroculturals,

 

Kaleidoscope Creativity and Experience Seekers in London).

Enabling

more targeted action

in achieving engagement goals, thanks to this additional detail.

Providing

enhanced resources and interpretation

, refreshed with updated data and information, that are reflective of new patterns of behaviour, including the impact of Covid-19 on audiences.
---
Get even more from Audience Spectrum
Spectrum through Covid

Understand the impact of the pandemic on the behaviours of different Audience Spectrum groups. We've collated an overview of how the 10 segments are responding, the significance of demographic factors and what we as cultural providers can do to connect.

Audience Spectrum Profiling

Whether you are using Audience Finder or not, you can get an even clearer understanding of your audiences and target area through bespoke profiling, including detailed commentary, illustrative maps and profiles of the kinds of audience groups that dominate your local area.
---
Explore the 10 Audience Spectrum segments ▼