Do you struggle to find the time to collate, present and communicate your schools booking data? Do you find it challenging to build a picture of the schools you are reaching – from geographical spread to other factors such as school type and pupil premium – to help you set future targets?


Understand the schools you engage with
Our new Schools Engagement Report presents a range of useful information about the schools you engage with, including geographic location, year group, and other characteristics such as:
Phase type (state-funded, independent, etc)
Type (such as academies, community schools, free schools, etc)
Sex of intake (mixed, girls, boys)
Religious denomination of school

The Report also lets you compare the schools you are currently reaching with schools and pupils in your chosen target area, according to:
Pupil Premium
Ethnic profile of pupils
Number of pupils with English as an additional language

All of this data is presented and explained through a clear narrative, in a detailed document that includes lots of easy to understand maps, charts and headline information.
Click the map to explore an example version of this report: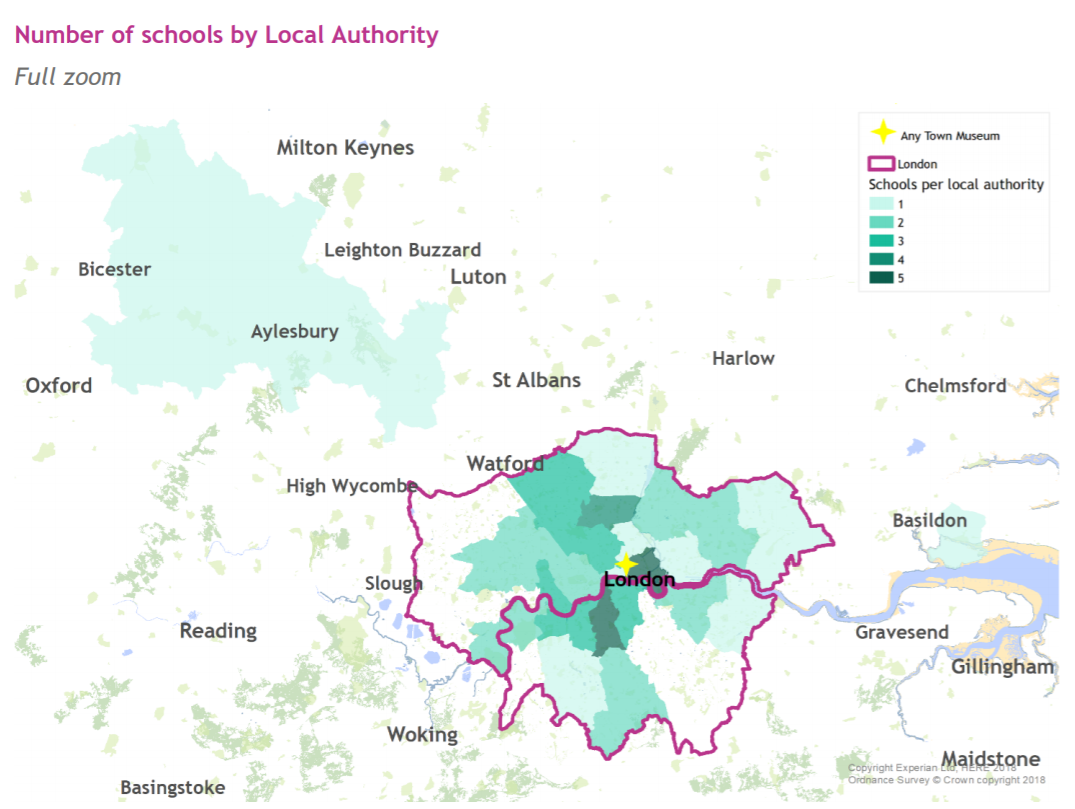 If you want to dig a little deeper, the report also comes with a full breakdown of the data in an Excel spreadsheet.


Price | £500 + VAT


Talk to us about ordering a Schools Engagement Report