Explore the local activities and community engagement of Commuterland Culturebuffs: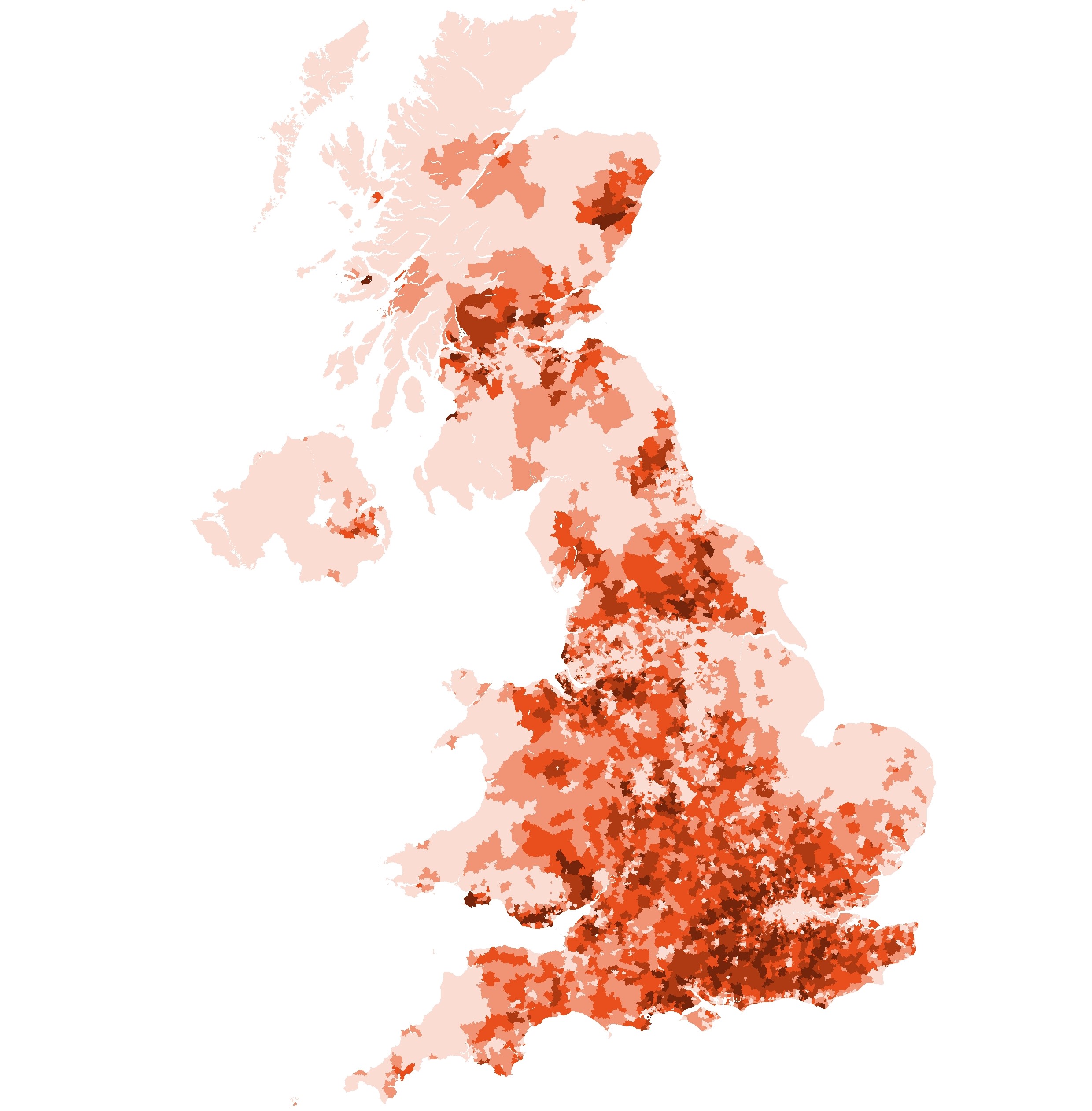 ---
Location
This group is dotted all around the country, though particularly prominent in the home counties, living in suburban and greenbelt locations, usually within commuting range of major urban centres.
Commuterland Culturebuffs live in leafy provincial or greenbelt security, in comfortable commuting distance from, but not within, urban hubs.

They are concentrated (though far from exclusively) in the south, the

greatest concentration (almost a third) living in the South East.

Although they are south-centric, they are not a prominent group

in London.

Visit our Audience Mapping tool in the Audience Finder dashboard to investigate the location of this segment.
---
Provision
Proximity to metropolitan areas affords this group reasonably good access to cultural provision, even if it isn't entirely local.
This group's habits are perhaps influenced by the commuter lifestyle and they are willing to travel and pay for premium experiences.

They live within reach of urban centres that afford them good access to a wide range of arts and culture opportunities.

Transport links tend to be good, and car ownership is above average, but highlighting and recommending best travel options is still likely to be useful.

Thanks to tending to enjoy good health, they are generally not likely to require specific measures that go above or beyond normal accessibility provision.
---
Community
Commuterland Culturebuffs tend to recognise the value of the arts to their local area, and are highly involved in their communities, especially through volunteer work and fundraising.
They are the group that is most likely to engage in volunteering opportunities and more than a third will have done so in the last year.

They chiefly get involved in volunteering through leading groups, membership of committees or organising events, with more than a third having raised money for charitable causes in the last year through sponsored events alone.

Commuterland Culturebuffs consider culture to play an important role in local communities, support public funding and make larger than average charitable donations to arts organisations and heritage sites.

Membership of heritage organisations is very high, and there is a strong interest in its place in the community, as there is in conservation - these could form the basis of mutually beneficial partnerships.