Explore the local activities and community engagement of Dormitory Dependables: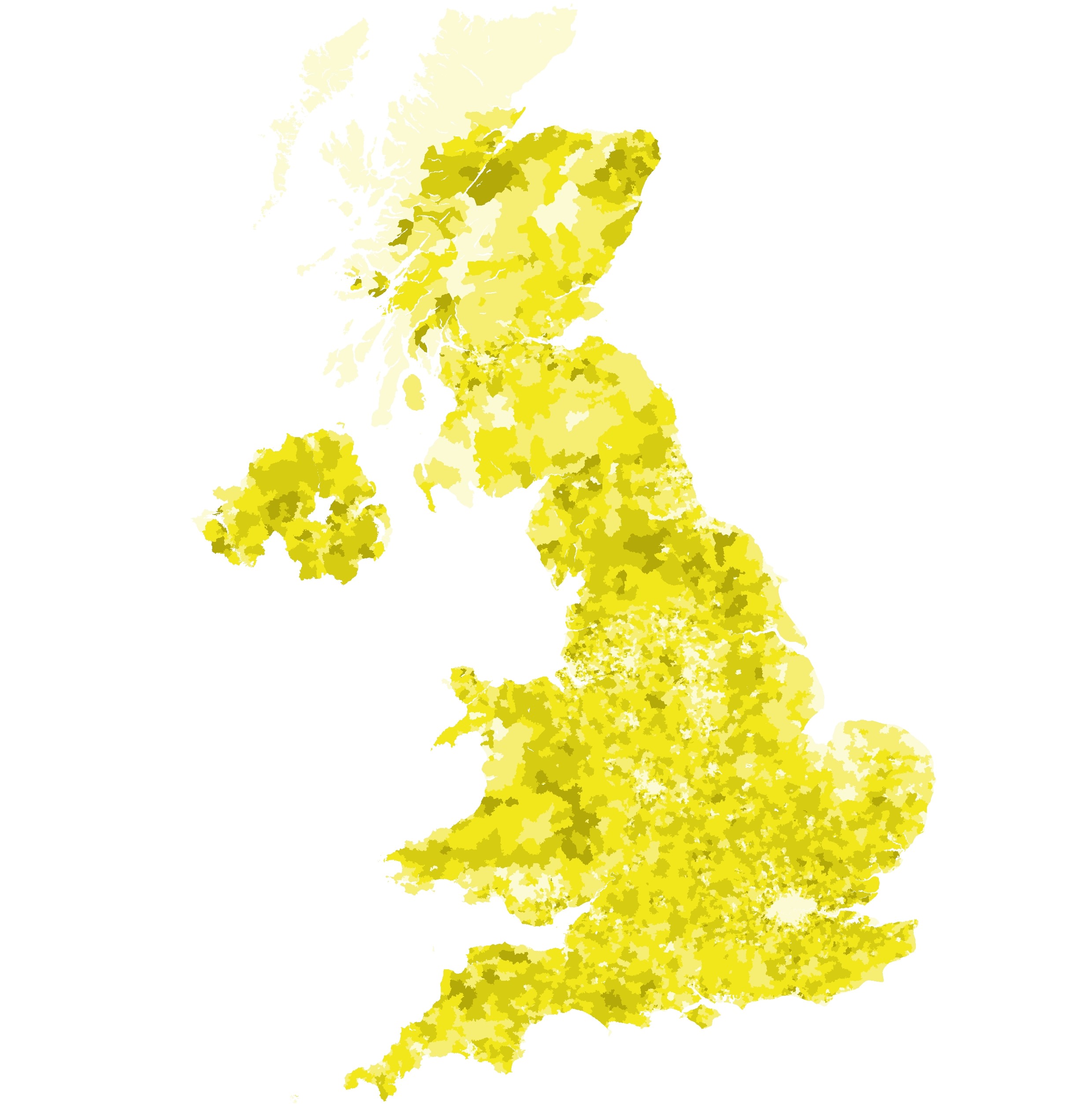 ---
Location
Found in suburban towns and on the edges of cities across the UK, they are particularly concentrated in the homes counties around London and Manchester.
The majority of households are living in dormitory towns, from Rochdale to Romford, spread around the country, with large concentrations found in the East and South West, but especially the South East and North West.

Visit our Audience Mapping tool in the

Audience Finder dashboard

to investigate the location of this segment
---
Provision
Whilst they don't have a huge range of cultural opportunities close to where they live, they do attend what is available and are prepared to travel for treats.
Living in suburban and rural areas means that accessing arts and cultural opportunities often involves a degree of travel, and their access to a broad range of arts offerings is not as extensive as it might be, which couples with busy lifestyles to contribute to their infrequent engagement.

They do though tend to appear in significant numbers in many or most audiences where there is good cultural provision within easy reach of where they live, and have a tendency to be loyal to local venues, so good transport links will help, as will clear guidance on the best options for getting there.

That said, c

ar ownership is above average, so distance doesn't necessarily deter Dormitory Dependables from attending if they are planning a special treat, but t

iming of events may be an important consideration to make sure they fit with travel plans.
---
Community
A relatively community minded group, more likely to volunteer for sports charity events than the arts, but can be enticed into running activities.
A quite community-minded group, a quarter of all Dormitory Dependables have done some form of voluntary work in the last 12 months.

They are averagely disposed to volunteering with arts and cultural organisations, but much more likely to do so around sports.

25% volunteered in last 12 months; 5% volunteer in the arts; 1% volunteer in museums and galleries; 5% volunteer in heritage; 24% volunteer in sports

The most likely way to engage them as volunteers is co-opt them in the running of activities and events.