Explore the local activities and community engagement of Up Our Street: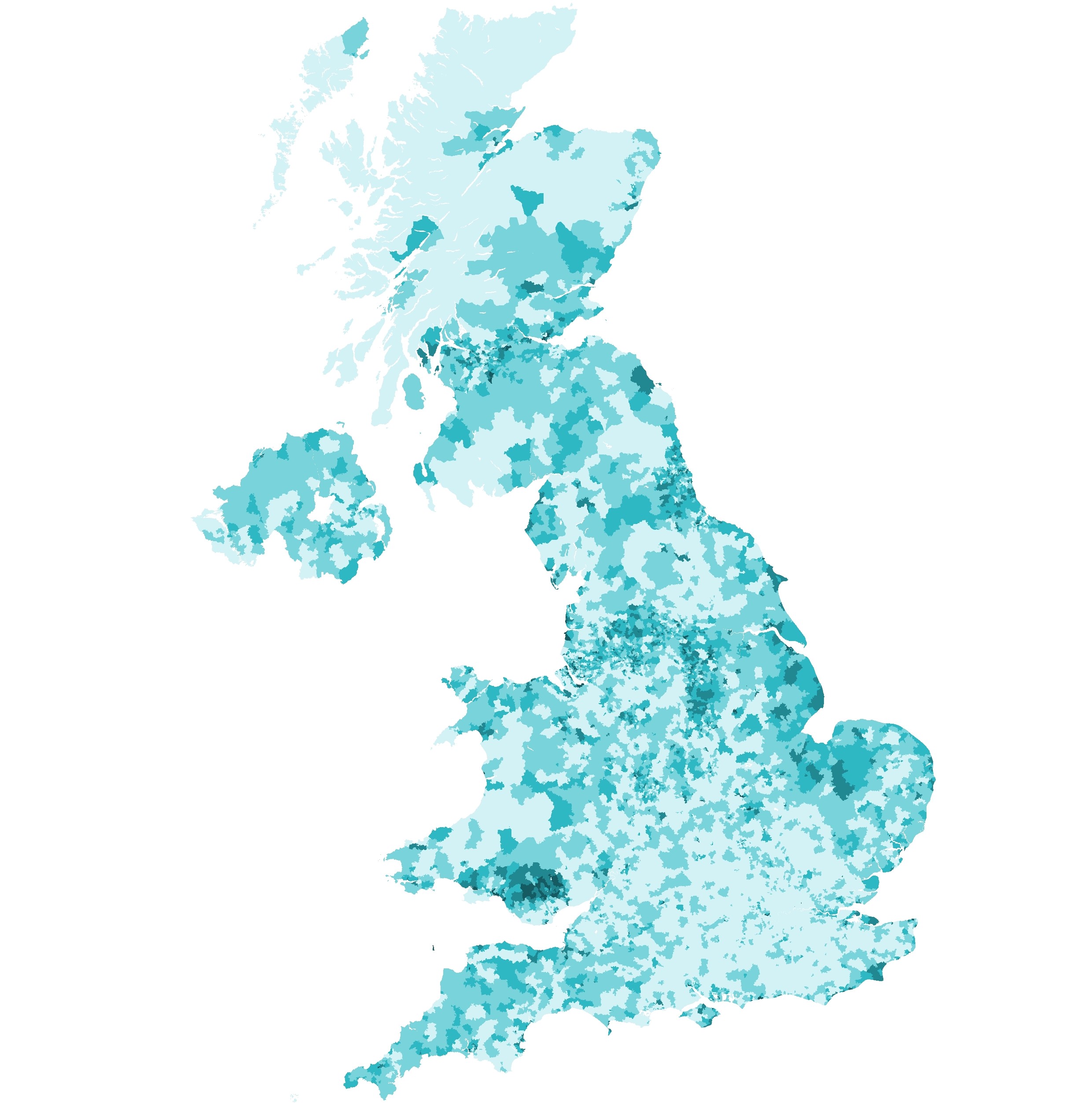 ---
Location
The majority live in or just outside towns and smaller cities across the industrial North and the Midlands.
They are found particularly in the outskirts of places like Doncaster, Blackpool, Darlington and Coventry.
Visit our Audience Mapping tool in the Audience Finder dashboard to investigate the location of this segment
---
Provision
Less likely than average to own a car, they may be restricted in the places they can travel to independently, so easily accessed community events are key.
As such, local or community based events are more likely to attract this group.
They may, though, be willing to make the trip into larger towns or cities for one-off annual treat events such as pantomimes or big name musicals.
Cheap, effective, reliable transport links are important and should be clearly indicated in messaging, while programming needs to factor in any limitations that transport services might dictate, e.g. last bus times.
There is also a slightly higher proportion of people with some form of disability or limiting illness, most particularly around mobility issues, indicating that a range of potential barriers or challenges may need to be addressed or overcome for wider arts engagement to be successful.
---
Community
Although they're interested in what is going on in their local area, they are not particularly disposed to get involved through volunteering.
Although people might not necessarily be highly active within their communities, they do tend to live out much of their lives within them and have an interest in what's going on locally, so effective strategies for building relationships might best be focused upon developing community ties.
Less than one in five people choose to volunteer, though those that do are more likely to be found organising community events, being members of a committee or offering practical help to others, so offering opportunities for involvement with local communities might appeal
Although they don't tend to volunteer with cultural organisations specifically, Arts ambassador type schemes, as a means of reaching and developing new audiences for this type of work, might flourish within this context.