May 2022
---
This recorded session looks at what the data tells us about disabled audiences likely arts and culture engagement habits (both in person and digital) post COVID, and the strong support that exists for continued and expanded access provision amongst the wider public.
---
A quick summary before we begin
Covid-19 has had a greater impact on disabled people in myriad ways: well-being, financial, future spend, and illness, to name a few. Feelings of risk (in various ways) have also been higher in this group and therefore intention to attend in person has been more adversely affected. This is also reflected in a greater desire for safety measures across the board amongst people with all kinds of disabilities (over 90% for some) and speaks to the need to look at ways to ensure inclusive reopening.
Access measures are essential for many disabled people, but desirable for many more, though they are also considered so by many non-disabled people as well (albeit usually in lower numbers), who see this provision as being a key part of good overall customer service. This is also perhaps reflective of the fact that, if other members of your party have access requirements, then they are by extension essential for you as part of that group.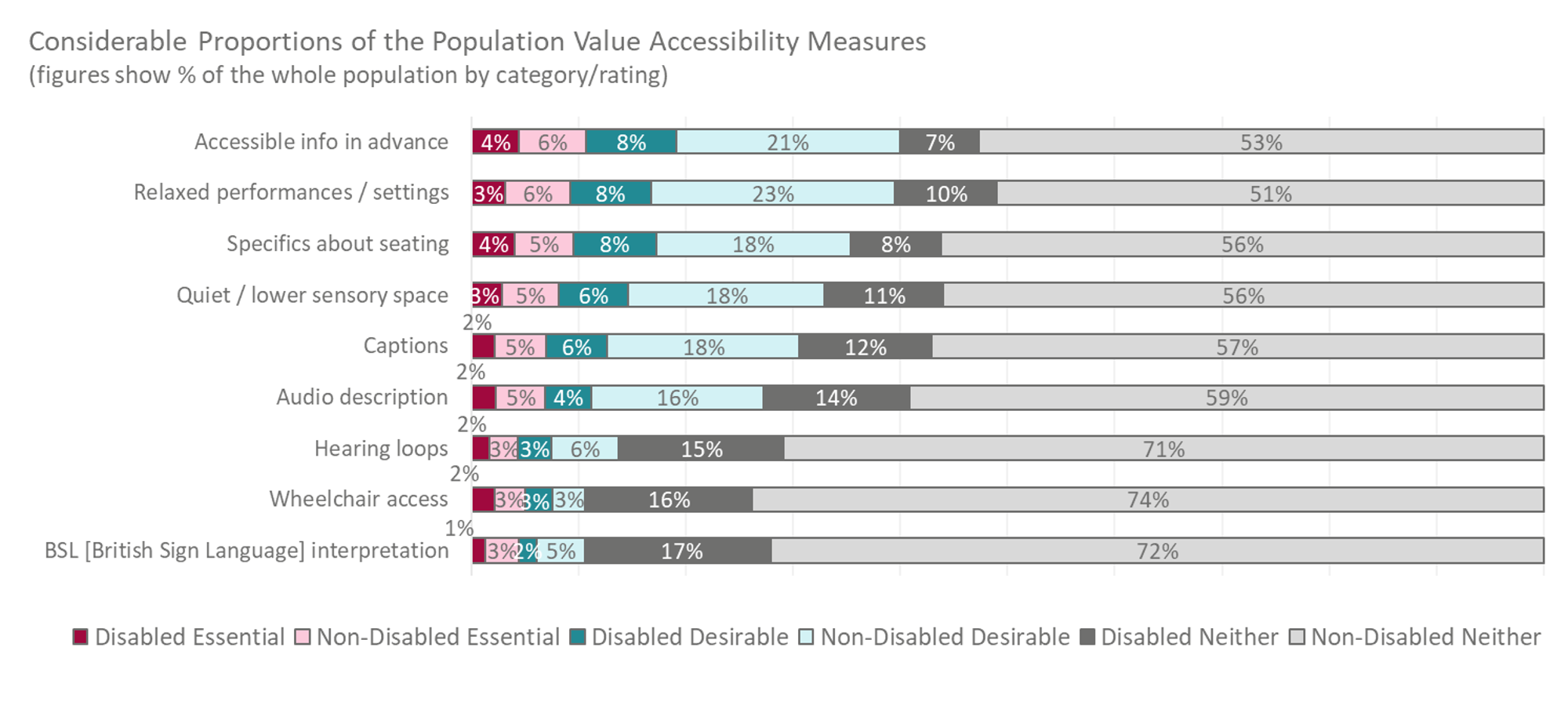 ---
So let's see what else the data is saying...